Planning a holiday in beautiful Byron Bay?
We've put together a quick guide on our recommended MUST SEE and MUST DO Byron Bay activities to ensure your Byron holiday is memorable.
No matter your fitness level, age, budget or whether you're traveling alone or in a group, you're sure to find something of interest in our top 10 list below.
Our Byron Bay Shuttle Bus service will get you to and from the airport to your accommodation with direct premium express service – door to door. Book your Byron Bay Airport Transfer here.  We also offer a private charter bus hire service to take your group to events, and local destinations for day trips.
Our drivers are full of local knowledge so why not ask us some questions about what to do during your stay in Byron whilst on your drive!
Starting off our list at #1 is a sunrise walk at Byron Lighthouse
It's worth waking up early to watch the spectacular beauty of the sun rising over the coast from Australia's most easterly point – Cape Byron Lighthouse.
Take in the incredible scenery, breathe in the salty fresh air – a truly remarkable start to a day of Byron Bay adventures.
Get out the camera and take a happy snappy, this captured moment is worthy of Instagram or sending to the grand kids!
You will find Cape Byron Lighthouse on Cape Byron at the end of Lighthouse Road. The Cape Byron Walking track  is an easy 4km track (approx 2-3 hours for the entire walk) taking you along a stretch of absolutely stunning coastline, through rainforest, grassland and clifftops to the lighthouse. Suitable for the whole family.
A good place to start this beautiful walk is on Bay Street at Main Beach and follow the path east.
Of course you can do this walk at any time of the day if you're not an early morning riser.
#2 on the list is Whale Watching
There is nothing more spectacular than watching the breaching of an incredible sea giant, making impressive splashes and showing off it's glory. Byron Bay offers an ideal location for whale watching with their annual migration making their way along the east coast of Australia.
Trek up to Captain Cook Lookout (at Cape Byron Lighthouse) for some of the best panoramic views for whale spotting. There are also a number of tour operators providing tours, sea excursions by boat or kayak for a more close-up experience and guided walking treks to the best locations for spotting whales in action.
Whale watching season kicks off from May until November, so if you're traveling to Byron during these dates, make sure you add this to your things to do list!
#3 Go kayaking with dolphins in Byron Bay Marine Park
What better way to experience Byron's marine life than a guided kayak tour through Cape Byron Marine Park. An absolute must-do experience for those who love dolphins!
The Cape Byron Marine Park is renown for its spectacular beauty and is home to wild bottlenose dolphins, humpback whales and three species of turtles – so keep your eyes peeled.
You'll need to wear swimwear and sun protection as you'll likely get wet when you're kayaking through the marine park or catching a wave back to shore, but this is all part of the fun with this sea-kayaking adventure.
There are two main tour operators offering this experience – GoSea Kayak Byron Bay and Cape Byron Kayaks visit their websites for more information.
#4 Mount Warning Trek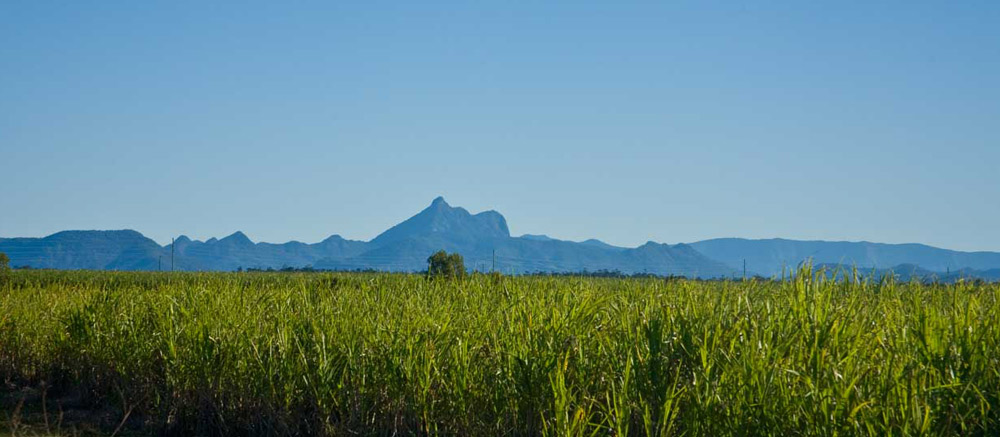 Mount Warning located at Wollumbin National Park is an hours drive from Byron Bay and is a fantastic day excursion for those who like a good trek!
The 8.8km five hour return walk is best for an early start, so make sure you've factored travel time as well as the walk or plan for an overnight stay.
Winding upwards from the parking area at Breakfast Creek, the Mount Warning summit track takes you through a variety of vegetation including subtropical, temperate rainforest and wet sclerophyll forest. There is a challenging rock scramble just before reaching the summit with a chain provided to to help you make your way.
Pack a picnic lunch and enjoy the spectacular panoramic views at the top before heading back down again. Best experienced on clear sky days.
Need transport from Byron Bay to Mount Warning? BBAT provide a private charter bus service to and from Byron Bay and surrounds. We can take you and your group to and from your destination with personalised and professional service. Contact us for a quote.
#5 Take a day trip to Nimbin
Nimbin is an iconic town located in lush hinterland, famous for hosting the Aquarius Festival in 1973 and its annual MardiGrass festival since 1993.
Nimbin is a scenic one hour drive from Byron Bay, with spectacular waterfalls worth checking out along the way.
It's like a trip back in time to days of peace, love and tie-dyed clothes, with brightly painted buildings and a strong cannabis counter-culture – with a 'Hemp Embassy' in the main street.
The Nimbin Markets are held on the fourth and fifth Sunday of each month and feature over 250 stalls of arts, crafts, clothing, homewares, food and more. There is an art gallery featuring local artists, and a candle factory that has been using traditional candle-making methods for over 30 years.
When it comes to lunch you'll find classic pub grub at the Nimbin Hotel, delicious pizzza and Nimbin Pizza & Trattoria or head out of town a few minutes to the Phoenix Rising Cafe to sample locally grown organic produce.
These are just some of the attractions Nimbin has on offer.
Traveling with a group and need transport for your Nimbin day out? No worries, BBAT's private charter bus service is ideal for group transport to and from Byron and Nimbin. Contact us for a quote.
#6 Learn to Surf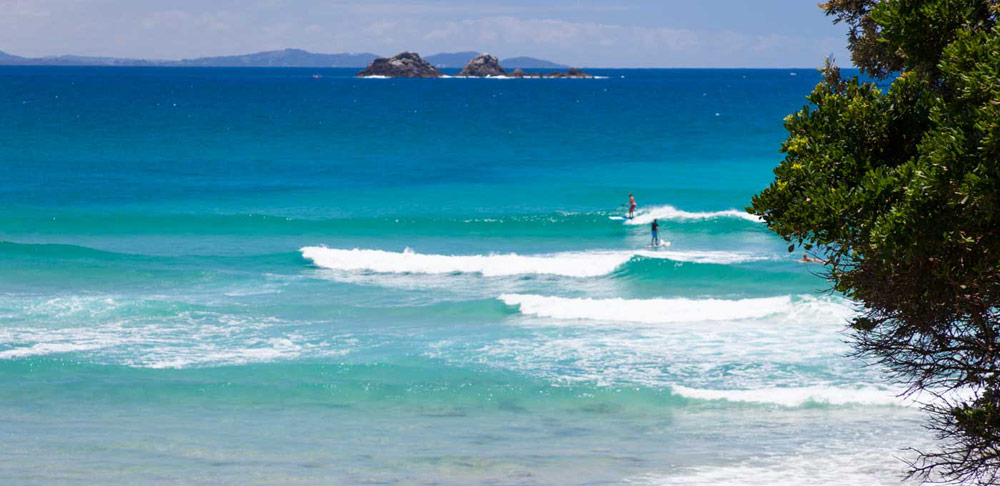 If you've ever wanted to learn how to surf, Byron's beaches provide a great place to start with soft sand and great waves.
Byron offers a plethora of surfing schools and a quick Google of  'learn to surf Byron Bay' will bring up a list to choose from. From short 2 hour lessons to progressive 5 day training sessions, you will have the time of your life learning how to catch waves and experiencing the water under your board.
Suitable for the whole family, with the option of group lessons, kids surf sessions and private lessons.
Impress your friends back home with a photo of you catching your first wave!
#7 Get yourself some bargains at Byron Bay Regional Markets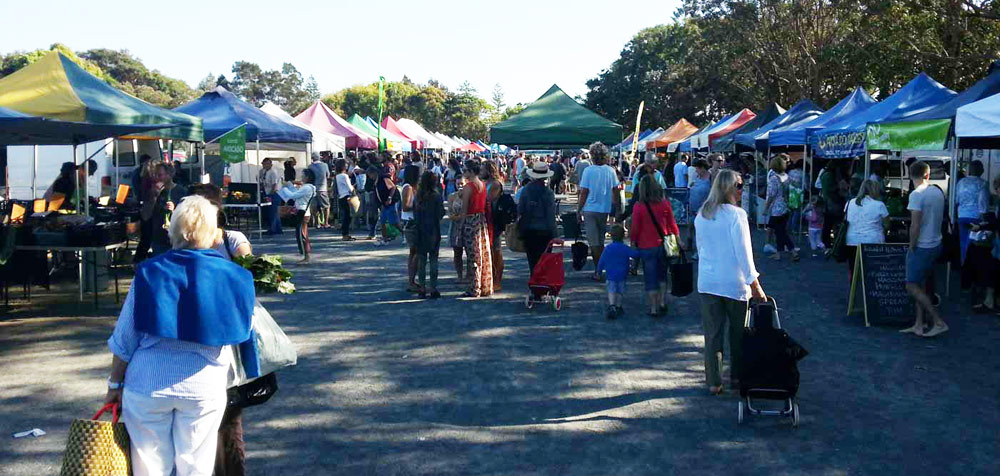 Byron Bay's regional markets is a hub for talented local artisans and a great place to sample an array of exotic foods, local produce and baked goodies.
The regional markets come alive with local live music and you're bound to find something off interest with arts and crafts, clothes, homewares and more. A fun time for the whole family.
Byron Bay Markets are held on Butler Street reserve on the 1st Sunday of the month, another popular local market is The Channon Markets which are held monthly on the 2nd Sunday and Bangalow Markets on the 4th Sunday of the month.
You can view more info on all regional markets and dates here.
#8 Explore the underwater world and go scuba diving or snorkeling at Julian Rocks
Julian Rocks provides a premier destination for diving in Australia, being a protected marine reserve.
Imagine scuba diving through the refreshing salt water, counting how many turtles you spot – but you'll lose count with fish as Julian Rocks hosts an impressive 500+ species of fish!
You may even spot a few of the gentle natured Grey Nurse Sharks that are protected in these waters.
There are a number of providers offering scuba diving and snorkeling trips and lessons – so put on a wetsuit and go diving in Byron Bay!
#9 Take a walk through the Cumbebin Wetland Sanctuary boardwalk
Suitable for all, the wetland sanctuary is a haven for birds and frogs that live amongst the paperbarks and a provides a pleasant escape from the summer sun.
The boardwalk starting off Sommerset Street, has plenty of seating for looking out over the wetlands and absorbing the natural beauty – perfect for a slow stroll or a picnic lunch.
Make sure you wear insect repellent to keep the mozzies at bay, but don't let that stop you from experiencing the beauty of this astonishing wetland environment.
#10 Take a photo at Minyon Falls in World Heritage Nightcap National Park
The Minyon Falls walking track leads you through superb rainforest before you come to a lookout overlooking the impressive falls cascading to a deep palm-shaded gorge 100m below.
Minyon Falls is a great place for a picnic or BBQ lunch at the dedicated picnic area, where there are also a couple other bushwalks to choose from. One of which will take you to the bottom of the falls for a completely different perspective at the impressive height of the falls.
More information on Minyon Falls can be found here.
Of course there are plenty of other things to do, see and experience in Byron Bay and surrounds but our list should get you started planning your holiday!
BBAT – Ballina Byron Airport Transfers
If you're flying in to the Ballina Byron Airport, Gold Coast Airport or Brisbane Airport – BBAT provides a reliable and comfortable Airport Transfer service. Best thing is, you get direct express door-to-door service with the bus to yourselves! Find out more about our Airport Transfer service here. We will get you to and from Byron Bay and the airport on time!